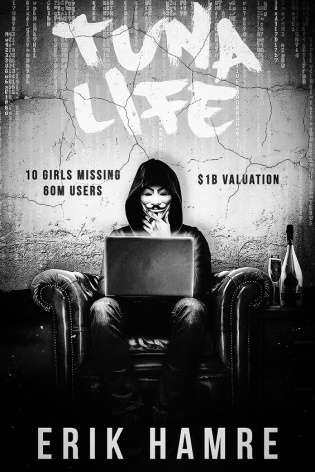 TUNA LIFE
In 2013 a new mobile app is quietly launched on iTunes. It quickly becomes one of the fastest growing mobile apps in history. It is called TUNA LIFE, and for a brief moment it catapults Australia and the Gold Coast into the limelight of the tech world.
But not all is good on the coast. Girls have been disappearing for years…..
Andrew Engels, a bored accountant, has an epiphany when he walks into an auditorium where kids barely out of high school are presenting new business ideas.
It changes his life. It changes everything.
Scott Davis, an experienced crime reporter at the Gold Coast Times, has recently been reassigned to cover business news for his struggling employer. When he starts digging into the story of the new economy, where teenagers become overnight-millionaires on half-baked ideas and empty promises of future revenues, he finds a lot more than he expected.
Girls have been going missing from the coast for years. Could their cases be connected?
And do we really know what we agree to when we download a mobile app? What sort of power do we allow companies like Tuna Life to possess over their users?
Read the story that captures the essence of the exploding mobile app industry. But be warned: You may very well reconsider downloading that next app onto your phone….
Click to view in Amazon store.